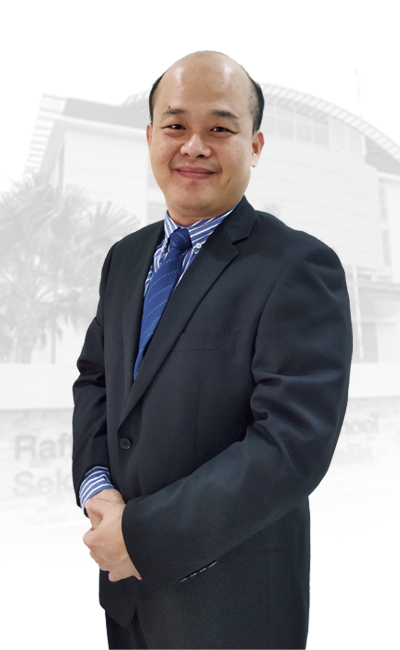 Welcome to Rafflesia International School, Kajang.
We are fully committed to the need to provide a quality and holistic education, and a learning environment that is conducive for your children; and we know we have the resolve to fulfil that need.
The International Early Year Curriculum (IEYC) prepares the children aged 3 to 5 to meet the needs of this crucial stage of development to prepare them for the next chapter of their learning life. The IEYC uses internationally recognised best practices, holistic enquiry and play-based approaches that cover all curriculum areas including personal, social and emotional development.
For children aged 5 to 11, they need to be excited and develop a pro-active attitude about their learning. We will explore and exhaust all channels to bring the best out of the International Primary Curriculum (IPC); that is designed to supplement the holistic development of learners through enjoyable academic, personal and international learning that prepares them for opportunities and challenges now and in the future.
As we have adopted the IGCSE Cambridge Lower and Upper Secondary curriculum for our students aged 11 to 17, we have the responsibility to realise the learning outcome expected of it; that is to instil internationalism and to ensure holistic development to equip our students with the skills or ability in intellectual inquiry, influencing outcome and application of knowledge, at the same time enhance their responsiveness to changes, level of flexibility, cultural awareness and English proficiency. We will spare no effort to make it happen.
Co-curricular Activities (CCA) always offers opportunities for students to unveil their hidden potentials and talents. At Rafflesia International School Kajang, we focus on building character, developing leadership and instilling positive outlook on values and life through our CCA; we believe this nurturing process will help to build and form the social disposition of our students.
We look forward to sharing an exciting learning experience with you in Rafflesia!
Mr. Christopher Wong
Principal
Rafflesia International School, Kajang