Activity: Patriotic Celebration SMRP 2021

Tema 5: Jati Diri dan Kewarganegaraan
(Theme: Identity and Citizenship)

Unit 1: Rakyat Berjasa Negara Terbilang
Participating Class: Form 1R and 1W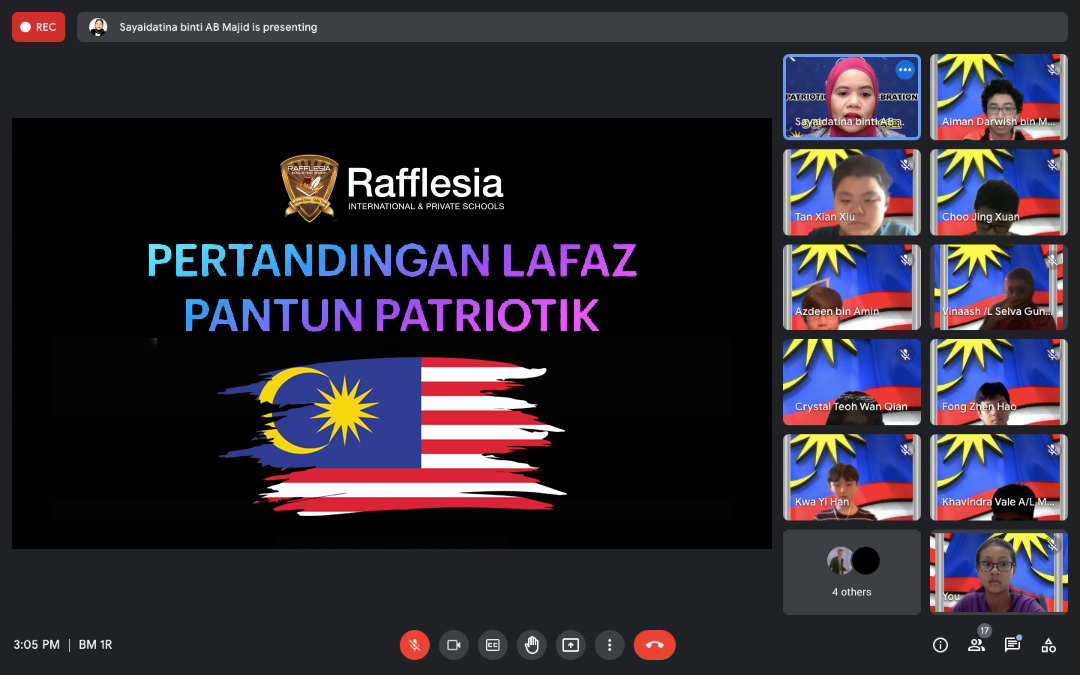 In conjunction with the 64th National Day celebration on Aug 31, Sekolah Menengah Rafflesia Puchong (SMRP) has organised a "Pantun" (a Malayan form of repetitive poetry) competition to enliven National Day celebration.
Join our Form 1 students in this Patriotic Celebration.
Let's listen together to our students' Pantun reading expressing their love and respect for the country during this special and meaningful day.