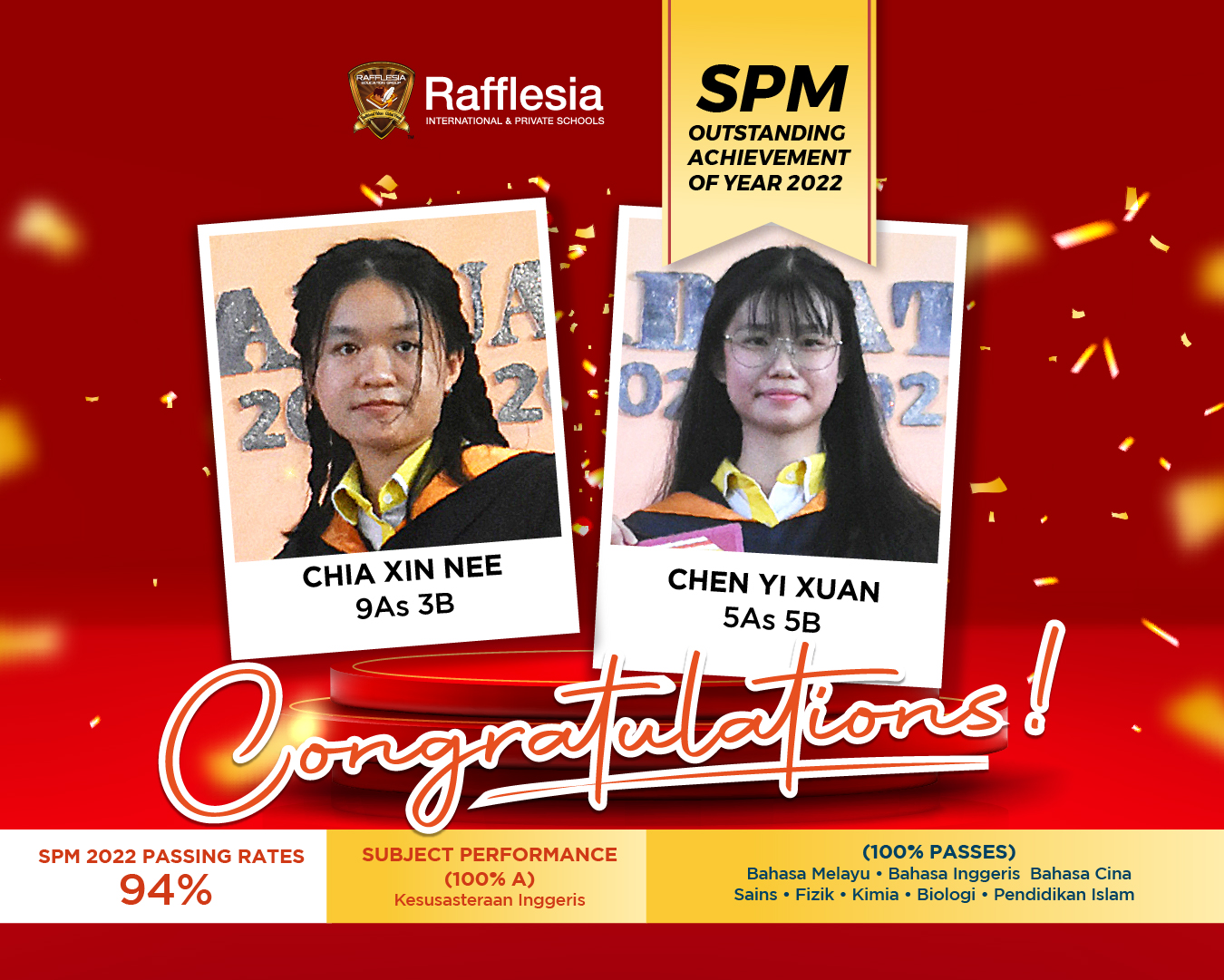 Celebrating the results of hard work and achievements!
Congratulations to Chia Xin Nee who secured 9As and Chen Yi Xuan who achieved 5As.
We are proud that our students had achieved 100% passes in the following subjects:
    • Bahasa Melayu
    • Bahasa Inggeris
    • Bahasa Cina
    • Pendidikan Islam
    • Kesusasteraan Inggeris
    • Fizik
    • Kimia
    • Biologi
Best wishes to our SPM 2022 graduates as you embark on a new journey to make your dreams come true and bring a positive impact wherever you go!