Cultural Week

The festival of lights or Deepavali signifies light over darkness and hope. In that spirit, the SMRK teachers and students came together for a week of splendour to commemorate this sparkling festival. From dressing up in traditional clothes to making murukku, the students participated with zest and buoyancy in all activities.
After months of remote learning, the school was bursting with exuberant students moving from one venture to another like colouring Diyas, making Rangoli, greeting cards, murukku demo and much more! And all of these were captured and gloriously presented in the Deepavali celebration!

Activity 1: Making Rangoli
Rangoli is a popular folk art that sees people make colourful designs on the floor in their house, to serve as a welcoming gesture to the gods and bring good luck.
Traditionally the designs are created by women with the practice of making rangoli showcased during religious Hindu celebrations such as Deepavali.
The design can be a simple geometric shape, a deity impression, a flower or petal shape or they can be more elaborate and completed by several people.
The base of the rangoli is dry or wet powdered rice or dry flour to which vermillion and turmeric are added along with other natural colours. In the modern days, young people substitutes flour and colour with other similar substances due to it's availabilities.
Here is the Rangoli at our school to celebrate Deepavali.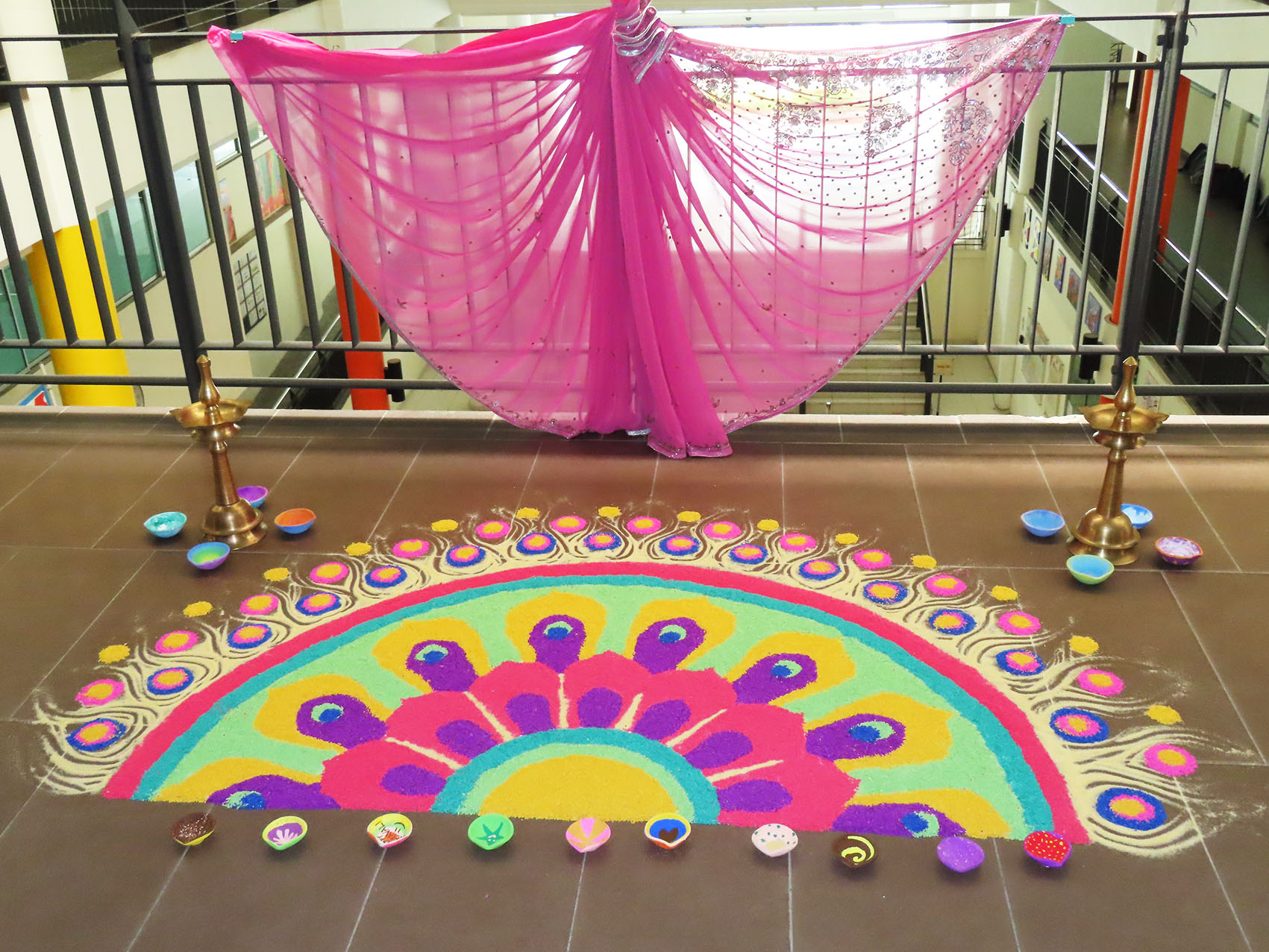 Our Form 1, 2 and 3 students participated in this beautiful folk art by designing rangoli digitally. Here are a few snippets of their colouful rangoli.
Activity 2: Colouring Diyas
During Diwali, people light millions of diyas. These beautiful diyas hold a deep significance and are symbolic of our journey to enlightenment. The oil in the diya symbolises negatives in the human mind. The wick is symbolic of the atma. Lighting of diyas signifies getting rid of selfish thoughts.
Our students painted diyas during the Deepavali cultural week, and these diyas are then used to decorate the rangoli.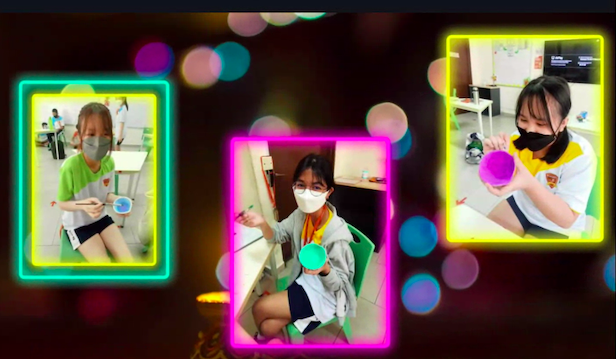 Activity 3: Making Murukku 
Activity 3: Traditional Dance Performance