In the IPC unit "Look and Listen",  Year 2 students learned about sources of light and sound, parts of eyes and ears, how sound travels and shadow & reflection.
During their presentation they made their own deli drum (pellet drum) from colourful household materials, provoking their curiosity to understand how light changes and sound travels every time they moved their pellet drums. 
Year 2 students really had so much fun making it!

Check out their fun and colourful pellet drums.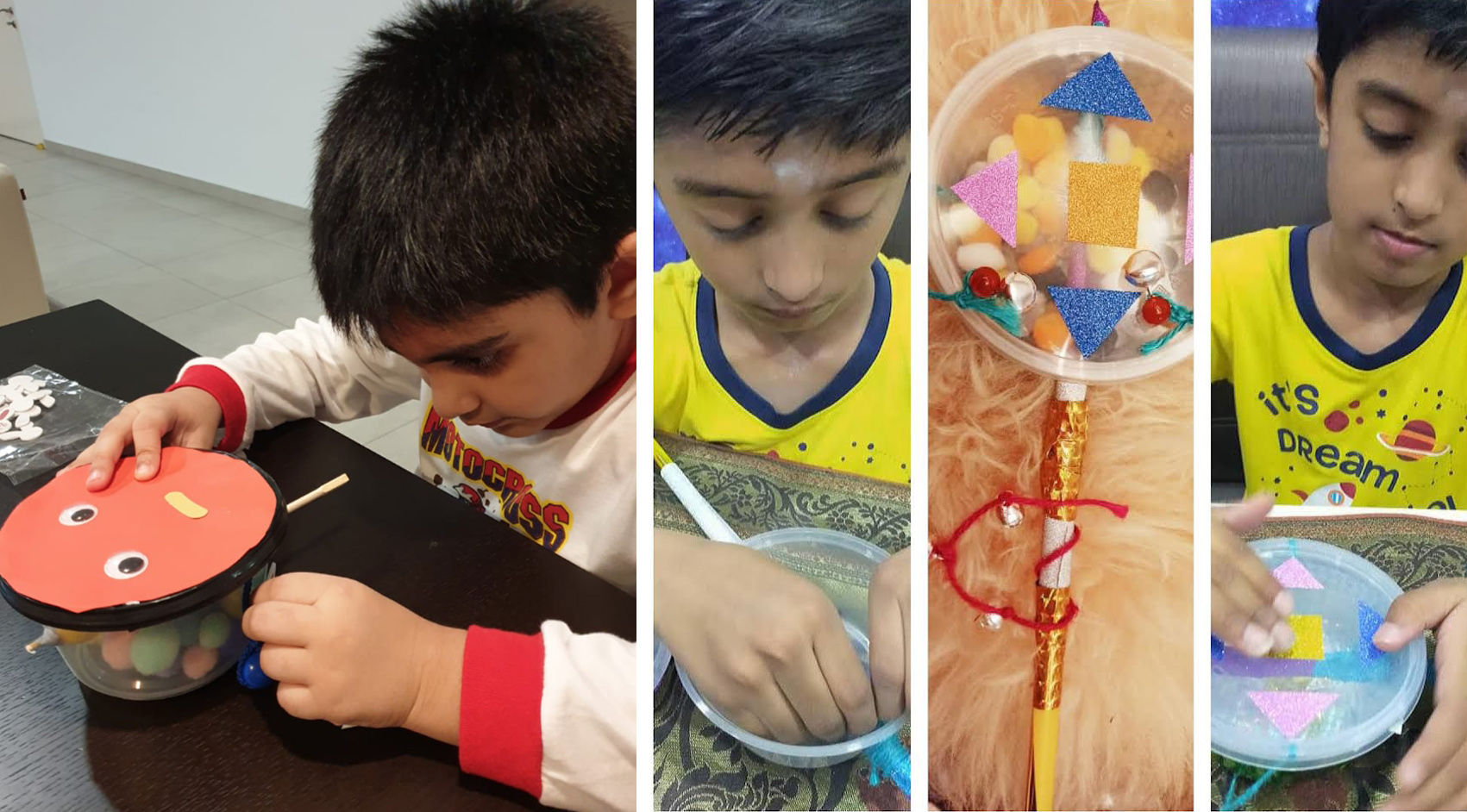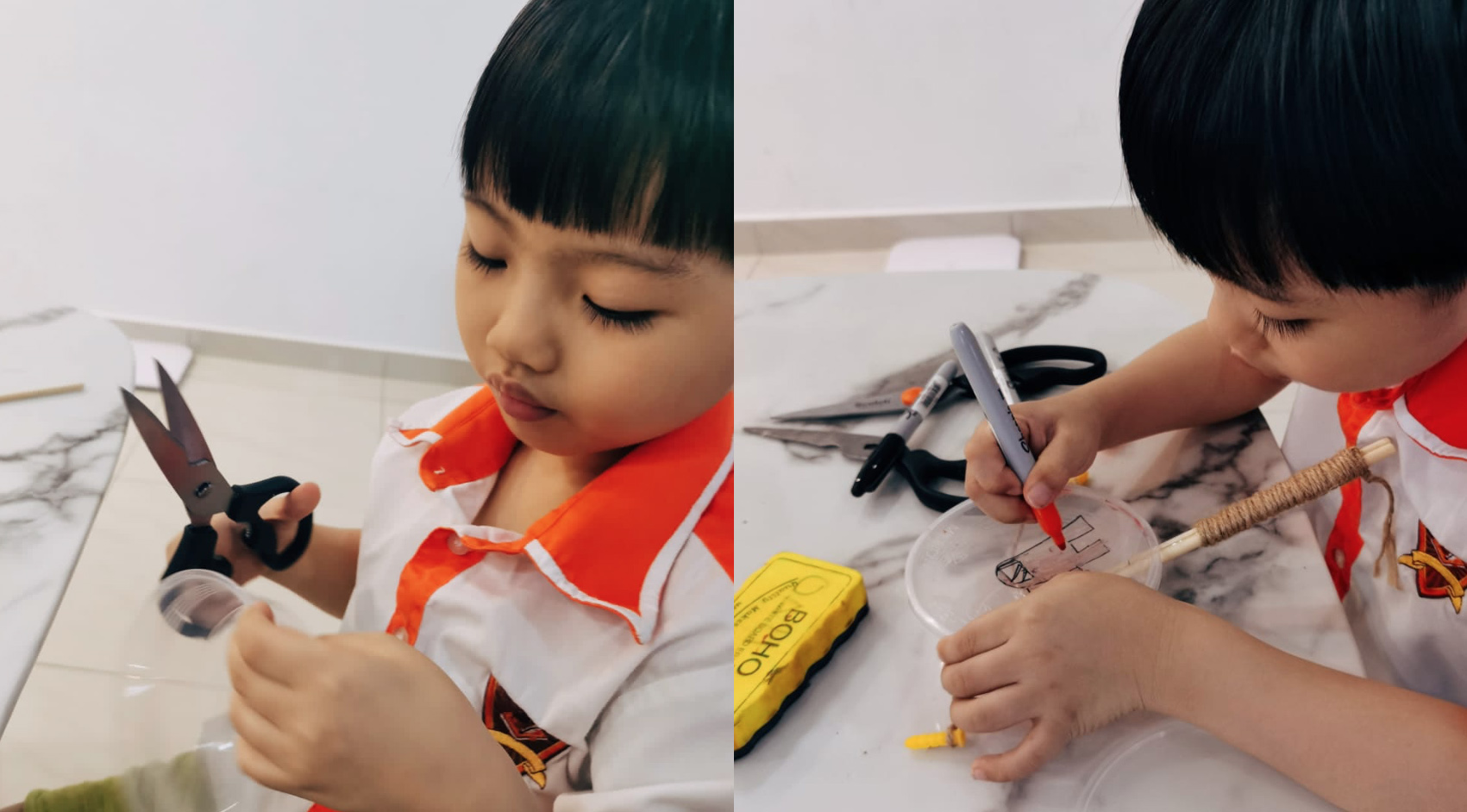 Here are few snippets of their creative and colourful deli drum.